Peace and Freedom
.
(The Philippine Star) | Updated September 5, 2014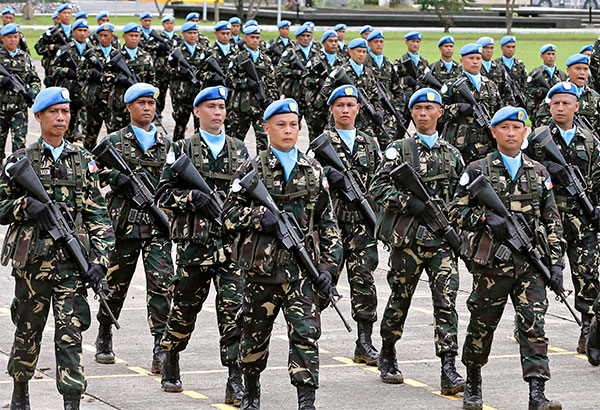 UNITED NATIONS – The UN peacekeeping chief strongly denied on Wednesday allegations from the Philippines' armed forces chief that Filipino peacekeepers in the Golan Heights were ordered to surrender their weapons to Islamist militants who had trapped them.
Armed Forces of the Philippines (AFP) chief Gen. Gregorio Catapang said his soldiers defended themselves against Islamist rebels last weekend in defiance of an order from their UN force commander to surrender their weapons, a move that would be highly controversial in the six-nation, blue-helmeted force.
The UN's undersecretary-general for peacekeeping, Herve Ladsous, denied that any such order was given.
Related:
Filipino Troops Considered Heroes At Home Criticized by U.N. Peacekeeping Force Commander as "Defiant" Because They Refused to Surrender
The back-and-forth underlines a rise in tensions in the UN peacekeeping force following weekend…
View original post 1.305 woorden meer